Who are Magical hair clinic?
Magical hair clinic is a hair transplant clinic in Istanbul, Turkey.  
They are part  off a one-stop clinic that offers a range of cosmetic treatments for both men and women.
 It appears they carry out hair transplants , Rhinoplasty procedures  otherwise known as "nose jobs" and many more.
There is little information on magical hair clinic online;  so most of the information in this article comes from their website and their social media pages.
The team is led by 2 hair transplant specialists.  Harun Alakaya and Erdin Ozdemir.
I must admit i have not come across those names before in the hair transplant circles.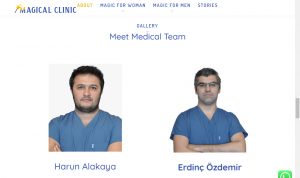 When was Magical Hair clinic established?
Well, their current website was only registered a year ago, so we can safely assume that's when they either:
Opened the clinic
Decided to have a website for their existing brick&Mortar website.
I personally suspect it's the former given some of the things i noticed around their website which i will touch on later in the article.
The positives of Magical hair clinic
Firstly,  I really liked the information they gave on their websites about hair transplants.   they went into good detail about the procedure and what happens before and after; and they also discussed who is and isn't a good candidate for hair transplants.
 I thought this was really good,  and showed they care about educating people and managing the Expectations.
 I also liked they had a hair transplant package, that included travel, hotel bookings and aftercare. this makes it very easy for people to book a package that includes everything,  making the trip as easy as possible.
The website contains several ways to contact the clinic;  which I thought was really good.
You could call them, request a call back,  email them or whatsapp them.
All this shows they are a genuine company who are not afraid to interact with their clients.
The negatives of Magical hair clinic
I thought the website was quite poorly laid out.   
On some pages the images and text where muddled. They probably didn't have the best web development agency work on their website.
 I also thought the information on the website contained lots of grammatical and spelling errors.   I am less forgiving of this, because there are plenty of good copywriters available everywhere.
You might think "Who cares about spelling mistakes on a hair transplant website?".
Well, this shows a lack of professionalism and attention to detail from a clinic that may potentially charge thousands of dollars!
There were very few reviews online  about magical hair clinic,  which isn't helpful if we are trying to to assess whether it's a good clinic or not.
 To be fair to the clinic do have a section on their website inviting people to send in their reviews.   
So I'm not really sure why there are so few reviews online.
Perhaps the clinic hasn't done work on enough clients yet,  or maybe they did  the work but the results weren't that good.
There was actually more reviews and feedback for the other procedures they offer in the clinic,  such as Rhinoplasty. 
I saw no photo gallery for hair transplant clients either.
Interestingly,  on their Facebook page,  they had way more posts about all the other procedures they offer  rather than hair transplants; which makes me think hair transplants my not be there number one procedure.
There are definitely signs that magical hair clinic is a genuine clinic,  with genuine professional staff. but there are also signs that hair transplants are not their main area of interest, or perhaps expertise.
 And there are also signs that they are quite new to the hair transplant sector.
 The other concern is that we know so little about them,  and for a major procedure like a hair transplant we need a lot more information before we can come a definitive conclusion.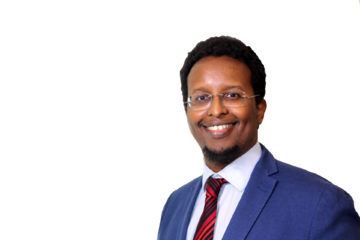 Pharmacist with special interest in hair loss and hair transplantation.
Read my book on hair transplants in Turkey on Amazon:
https://track.more-info.co.uk/amazon/authorprofile