In this article, i will summarise what, in my opinion, are the 3 best clinics in New York state
For each clinic i will cover:
Cost
Before/after photo gallery
Results
Reviews
And key information such s locations and contact information
Key information
Address:
110 East 55th street, New York
Years active :
At least 20 years
Other branches:
Long Island
Email:
Contact@bernsteinmedical.com
Website:
https://www.bernsteinmedical.com/
Lead Surgeon :
Dr R Bernstein
Dr Bernstein is a Pioneer in the hair transplant field as well as the founder of this clinic.
Publications:(*see end of article as to why this is important)
Yes.  Numerous
ABHRS Membership:(*see end of article for an explanation of this)
Yes
Men & Women clients:
Yes
Techniques used:
FUT , FUE and Robotic FUE
Other services:
Beard transplant, eyebrow transplant, scalp micro-pigmentation, laser hair therapy
Hair transplant Cost:
No specific price given, except that the initial consultation is $185.
There is also a fee of $550 for a "full hair loss evaluation".
However, the online consultation is free.  This where you send over information and photos by email for the surgeon to review.
Photo-gallery:
Yes.  With wonderfully detailed commentary on each case, giving history, techniques used and the eventual outcome.
Forum Feedback:
Overwhelmingly positive
Highlights:
Fantastically open and honest website, with excellent information throughout.
I particularly like how emphasis is given on educating clients on how to choose a good clinic and what to look out for.
Dr Bernstein believes that being honest with clients about their suitability for hair transplants is key.
The photo gallery is incredibly useful and educational too.
Overall, the impression you get is that this is a well established and ethical clinic.
You will likely get a realistic evaluation of your suitability for a hair transplant from Dr Bernstein. The fact that he turns down many candidates who aren't suitable shows a high level of professionalism.
Key information
Address:
287 Northern Blvd, Suite 200, New York
Years active :
At least 25 years
Other branches:
Philadelphia
Email:
info@fellermedical.com
Website:
https://fellermedical.com/contact/
Lead Surgeon :
Dr A feller
Interesting note that the clinic is now branded as "Feller & Bloxham".  Clearly he has partnered with another colleague.
I don't know much of Dr Bloxham and wasn't able to find much on his work either.  So this section of the review will focus on Dr Feller.
Publications:
Yes.  Many dating back to the early 2000s.  He is also down as an inventor of certain hair transplant instruments.
ABHRS Membership:
Yes
Men & Women clients:
Possibly.  Just didn't see any women featured in the photo gallery.  But there is a section which discusses female hair transplants in good detail.
So they probably do female hair transplants but in much fewer numbers than men.
Techniques used:
FUT and FUE.
Other services:
Unknown.  Didn't see any other services mentioned on their website.  
Hair transplant Cost:
A very nice summary is provided on the website of the potential cost at Dr Feller's clinic.
It appears the cost is structured and depends on the number of hair grafts.
The more grafts the more expensive.
It also appears FUE technique is much more expensive than FUT.
Photo-gallery:
Yes.  And just like with Dr Bernstein's clinic, each case has notes and commentary which give further detail.
Incredibly useful.
Forum Feedback:
Very positive, and long standing.  Some posts from way back when!
Highlights:
This clinic is all about hair transplants.  They haven't been tempted to branch out into other cosmetic areas which seems to be quite fashionable these days.
The website is transparent and informative.
I liked how they gave cost estimates which is quite rare for clinics.  They usually like to keep this under wraps!
Clearly Dr Feller is  leading pioneer in hair transplantation given his outstanding CV.
Dr Feller is a pioneer who has been around for decades. His clinic is transparent about cost of the hair transplant. He has a long history of positive feedback online
Key Information
Address:
499 7th Ave
24th Fl S Tower
New York
Years active :
Over 20 years
Other branches:
New Jersey, Long Island and Boston.
Email:
No email listed on website but there is a contact form you can use.
https://www.hairlossdoctors.com/contact
Website:
https://www.hairlossdoctors.com/
Lead Surgeon :
Dr True & Dr Dorin
 I must admit i wasn't familiar with either doctor until i sat down to research this article.  But their names repeatedly came up in forums.  People clearly rated them.
And when i looked them i was also impressed.
They're active on forums sharing case studies from as far back as 2009.
Publications:
No.  But they have been featured in magazines.
ABHRS Membership:
Yes
Men & Women clients:
Yes
Techniques used:
FUT, FUE, non-surgical such as PRP and laser light therapy.
Other services:
Eyebrow restoration and beard transplant.  
Hair transplant Cost:
They don't give definitive cost but they give a very broad range of $5000 – $15000 per single hair transplant session.
They also mention FUE is more expensive than FUT.
Photo-gallery:
Yes.
There are no detailed commentary like in the other 2 clinics, but the photos are absolutely pin sharp and beautiful.
There are also video case studies for some 
Forum Feedback:
Excellent.  They are also active on forums themselves sharing case studies with readers.
Highlights:
What strikes you about the website of this clinic is how modern it is.  The layout and graphics are gorgeous.
Dr True and Dr Dorin have been around for years, so they clearly know what they're doing.  They're probably not as "forum famous" as some but they are outstanding professionals.
Dr True and Dr Dorin are probably not the most "famous" or established. But they have a consistent stream of excellent results behind them, as well as an extremely professional website.
How i researched this article - explanation of my criteria
Years active is used as an indication of longevity.  Bad clinics don't usually last that long.
A great website is usually a good sign.
What are people saying about the clinic in hair transplant forums?
Photo galleries of former clients.  How good does the work look?
Is the surgeon publishing research papers.  This is a sign of academic excellence and leadership in his/her field.
Does the business have other branches? if they are expanding it's a very good sign their first branch was a success.
ABHRS is the American society of hair restorative surgeons.  Membership of this shows the surgeon is at least recognised in the country as a hair transplant surgeon among colleagues.
If you want to watch this blog as a video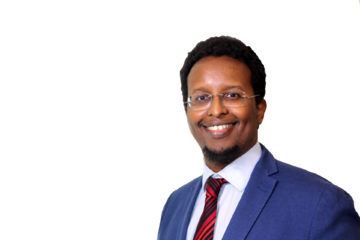 Pharmacist with special interest in hair loss and hair transplantation.
Read my book on hair transplants in Turkey on Amazon:
https://track.more-info.co.uk/amazon/authorprofile