What is actually included in a hair transplant package to Turkey?
Usually most of the following are included in a package?
The surgery itself. Off-course!
Transfers.  Including from airport to hotel, and from hotel to clinic.  Some clinics even include days out trips to local places of interest.  But don't expect this!
All the pre-assessments.  These may include any tests needed before the procedure.
Hotel costs (ask if it is full/half board or self-catering)
After-care.  For example any medications you may need immediately after procedure.
Flights to turkey and back
Are packages cheaper than sorting everything yourself?
Usually no, but it's not that simple.
Some elements of the packages are more or less "fixed" cost.  The cost of the procedure itself is likely fixed because if you agreed to see a particular clinic you have to accept the price they charge for their service.
If you are an experienced traveller, and you know Turkey well, you can make good savings in how you book your flights, hotels and transfers.
But if you are not an experienced traveller it may be better to let the clinic know what your budget is for travelling part of your trip and they can try to get the best bang for your buck.
After all, they want your business and its in their interest you make it there!
Plus they probably know the ins and outs of their own country better than you do.  They may even have deals with certain hotels and transfer companies.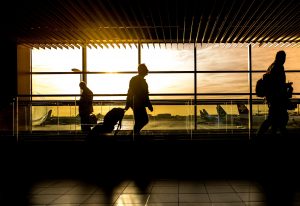 Do all clinics offer a package?
Most do.  Not all.
You will find the "big" clinics, that have been going for years, usually have a representative in charge of customer relations.
This is the person in charge of getting you from your front door to the surgeon's office.  
If you decide you want to go with a package then this is the person you need to liaise with.
If you can't be bothered sorting everything else out yourself then going with a package is ideal for you.
All you have to worry about is packing and making it to an airport.
Easy!
You leave the headache of flights, hotels and transfers to someone else!
Also, if you are not an experienced traveller you minimise the risk of making a mistake; by leaving the fine details to the professionals.
Disadvantages of packages
Well, the main disadvantage is cost.
Packages will almost always be more expensive than doing it yourself.
Also you may not have say in the type of hotel you stay in for example. A package by nature is kind of fixed.
Should you go for a Turkey hair transplant package?
I think if you have little experience as a traveller, and particularly to Turkey, you are better off with a package.
Yes, you will probably pay a little extra but you will have peace of mind that everything is sorted; and you can concentrate on getting ready for your day with the surgeon.
But if you are a frequent traveller, and can book everything with your eyes closed, then you will make a saving by doing it yourself.
Should you go with an agency?
There are some agencies affiliated with some clinics, who promise to book the hotels and transfers for you.
Personally i wouldn't use them.  I would only use the in-house team at the clinic to provide my package directly.
The reason is simple.
The clinic have the biggest interest in making sure you get to Turkey in comfort.  So they will most likely go that extra mile to make sure your journey is as smooth as possible.