Bosley Hair Transplant lawsuits
In this article we will go over some of the reported complaints and lawsuits involving Bosley hair clinic.
Every clinic will have compliments and complaints, and it is important to stress Bosley has many satisfied customers; and it is also important to stress this article is based on information publicly available on the internet.
Although Bosley has an overall good reputation, there have been some lawsuits filed by patients who have received various services at their local Bosley offices.
Numerous lawsuits have been filed and have even gone to trial, although there were also some that never went any further than the initial filing.
Some of these lawsuits include the following:
Schecter v. Bosley Medical Group

: 
In New York City, a doctor used donor strips from the patient's scalp that were more than 12 inches long and the patient sued for medical malpractice.
BMG (Bosley group) claimed that the lawsuit had no merit because the result was caused by the patient's poor healing response.
Salmanzadeh v. Bosley Medical Group

:
When a patient in San Francisco suffered a stroke during a hair procedure, he sued for fraud, misrepresentation, intentional infliction of emotional distress, and other causes.
The verdict resulted in a gross award of $2.7 million.
There are also numerous customers who have experienced complications such as blisters and boils on their scalps, staph infections, and even physical complaints such as severe headaches and pain as well as profuse sweating from the head and the forehead.
Let's have a deeper look at the pattern and types of complaints about Bosley.
When it comes to hair transplants, most complaints about Bosley seem to centre around two main complaints:
The overall dissatisfaction with the results of the transplant and
The feeling that the results weren't worth the money spent.
Many patients stated that the amount of hair grafts transplanted the first time wasn't enough; therefore, their hair wasn't as thick and full as they were expecting it to be once the procedure was completed.
Customers have also complained about patchiness throughout their scalps, meaning an inconsistent look because the hair didn't fill the entire scalp but only parts of it.
Another complaint about hair transplants from Bosley centres around the hair not growing-in properly.
Some patients claim that the hair grows back unevenly with some long hairs and some short ones growing in the same area.
They also claim that the hairs grew out in different directions throughout the scalp, giving the patient an unattractive and "fake" look.
Of course, one of the main complaints regarding Bosley is the amount of money spent on the procedures and the feeling that the procedure just wasn't worth it in the end.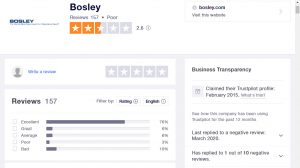 On top of that, few customers ended up receiving their money back after telling the Bosley representatives that they were unhappy with the procedure.
Many of them feel that Bosley was only interested in the money that they get from their customers and nothing else.
To read more about the complaints made against Bosley, you can visit sites such as the Better Business Bureau at www.bbb.org. Other helpful websites include www.bosleymedicalviolations.com, www.trustpilot.com, www.consumeradvocate.org, https://bosley.pissedconsumer.com, and www.highya.com.
Just as many other companies nowadays, Bosley has had its fair share of both compliments and complaints.
It is up to you to do your due diligence so that the right decision can be made in the end and you can do most of this right on the Internet.
The services offered by Bosley
Platelet-rich plasma (PRP): Used since the 1980s, this is a three-step process that starts by drawing the patient's blood and injecting it into the scalp.
At one time, PRP was used to heal tendons and muscles but it is now showing a lot of promise in the area of hair restoration.
Follicular unit extraction (FUE) hair transplant: Instead of removing an entire strip of scalp from the patient, the doctor removes individual hair follicles and transplants them back into the scalp.
FUE is effective and results in very little scarring, which is why it is a popular method of hair transplantation these days.
Adistem infusion: Great if you suffer with thinning hair, this non-surgical procedure requires little downtime and is one of the most advanced methods for regrowing your hair. It regenerates hair with healing proteins and your own intrinsic growth factors.
Low-level laser: Also called red light therapy, the procedure irradiates photons into scalp tissues to get amazing results. Weak cells absorb the photons and this encourages the growth of new hair in your scalp.
It is generally a safe procedure that is less invasive than standard hair transplant surgery. Is it effective? doubts remain.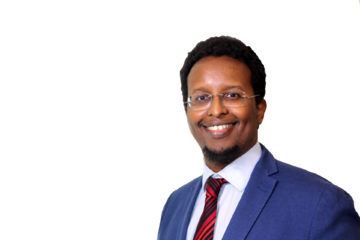 Pharmacist with special interest in hair loss and hair transplantation.
Read my book on hair transplants in Turkey on Amazon:
https://track.more-info.co.uk/amazon/authorprofile