Bosley is an American hair restoration specialist clinic, which has been established for more than 40 years.
They claim on their website that they have performed over 300,000 hair restoration procedures; which is an enormous number.
As well the US, Bosely have branches in over 60 countries around the world.
What services do Bosley offer?
According to their website, Bosley offer the following hair restoration procedures
Surgical hair restoration (both FUE & FUT methods)
Eyebrows restoration
Scalp micro-pigmentation
Trigen + with PRP (platelet-rich plasma)
Low level laser therapy.
Firstly, Bosley have an excellent page educating the reader on the general nuisances of hair transplant cost. 
A big thumbs up for that!
But they don't actually give you a cost, and i think this is fair.
Because no two people are the same when it comes to hair transplants.  Some people will need lots of grafts, some fewer grafts.
So how can you give a blanket cost?
You need to have a consultation to get an estimated cost.
Trustpilot
At the time of writting this article Bosley have 157 reviews on Trustpilot.
They are currently rated at 2.6 stars out of 5.
This is a "poor" rating.
Let's analyse the breakdown of this rating further.
76% of the ratings for Bosley were "excellent", which mkes it a surprise that overall rating is "poor".
But further digging reveals they have a "bad" rating of 10%, a "poor" rating of 3% and an "average" rating of 6%.
Clearly a significant minority of people don't rate Bosley highly, and this is what brings down their overall score on Trustpilot.
The reviews that rated Bosley as "excellent" commented on the professional service they received and the care they experienced from the entire team.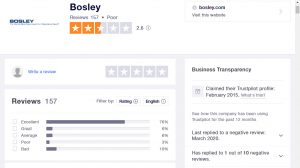 There were lots of very specific reviews that named the location of the branch and also named the specific team members who the reviewer dealt with.
These reviews came across as genuine.
Looking at reviews that rated Bosley "poor" or "bad", there two main issued raised by the reviewers.
Firstly, that the prices were outrageously high with a few up sells.  And secondly, that the customer service was poor. A few reviewers, even named the specific team member they dealt with.
Bosley hair restoration complaints and lawsuits
There is a significant number of official complaints and lawsuits against Bosley – there is no denying that.
There is even a website dedicated to compiling complaints against Boseley.
I go in more detail into the llegations of hair transplants that went wrong with Boseley in this article:
Bosley branches near you - and where to buy their products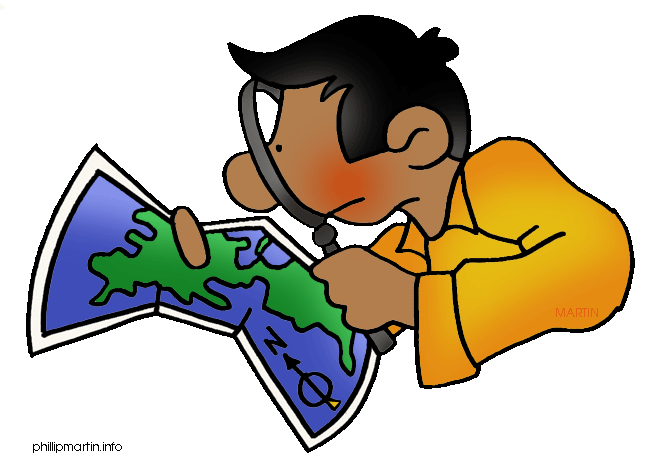 Bosley having been established for over 40 years have branches right across the US and the world.
Bosley also have a lot of hair loss products under their brand, and these mostly have a good feedback from clients.
These products are primarily designed to slow down hair loss, and perhaps regrow new hair.
Here, we list the known branches of Bosley across the US, where you can have your consultations and buy their products.
Birmingham, Alabama – 1 Perimeter Park South, Suite 100N
Mobile, Alabama – 3929 Airport Blvd., Suite 300
Scottsdale, Arizona – 7025 N. Scottsdale Road, Suite 300
Tucson, Arizona – 5215 N. Sabino Canyon Road, Suite 146
Little Rock, Arkansas – 1701 Center View Drive, Suite 302
Beverly Hills, California – 9100 Wilshire Blvd. East Tower Penthouse
Fresno, California – 516 W. Shaw Ave., Suite 107A
Los Angeles, California – 515 S. Flower Street
Newport Beach, California – 4220 Von Karman Ave., Suite 110
Ontario, California – 3536 Concours St., Suite 203
Sacramento, California – 1860 Howe Ave., Suite 230A
San Diego, California – 12264 El Camino Real Towers, Suite 404
San Francisco, California – 50 Francisco St., Suite 440
San Jose, California – 2540 N. First St., Suite 220
Westlake Village, California – 2625 Townsgate Road, Suite 330
Centennial, Colorado – 6979 S. Holly Circle, Suite 275
Hartford, Connecticut – 100 Pearl Street
Boca Raton, Florida – 5355 Town Center Rd., Suite 402
Fort Myers, Florida – 5237 Summerlin Commons Blvd.
Jacksonville, Florida – 10752 Deerwood Park Blvd., Suite 100
Miami, Florida – 201 S. Biscayne Blvd., 28th Floor
Orlando/Maitland, Florida – 260 Outlook Place, Suite 103
Tampa, Florida – 3030 N. Rocky Point Dr., Suite 150
Alpharetta, Georgia – 2300 Lakeview Parkway, Suite 700
Atlanta, Georgia – 3379 Peachtree Rd. NE, Suite 800
Savannah, Georgia – 7001 Chatham Center Dr., Suite 2500
Chicago, Illinois – 676 N. Michigan Ave., Suite 3850
Schaumburg, Illinois – 1821 Walden Office Square, Suite 400
Indianapolis, Indiana – 8275 Allison Pointe Trail, Suite 360
Des Moines, Iowa – 309 Court Ave., 2nd Floor
Baton Rouge, Louisiana – 10001 Perkins Rowe, Tower B, Suite 200
Metairie, Louisiana – 2450 Severn Ave., Suite 510
Annapolis, Maryland – 1730 West St., Suite 207
Chevy Chase, Maryland – 5425 Wisconsin Ave., Suite 702
Towson, Maryland – 110 West Rd., Suite 340
Boston, Massachusetts – 545 Boylston St.
Mexico City, Mexico – Avenida de los Insurgentes Sur 1793 Guadalupe Inn
Grand Rapids, Michigan – 250 Monroe Ave. NW, Suite 400
Troy, Michigan – 201 W. Big Beaver Rd., Suite 1040
Minnetonka, Minnesota – 12455 Ridgedale Dr., Suite 204
Kansas City, Missouri – 460 Nichols Rd., Suite 350
St. Louis, Missouri – 231 S. Bemiston Ave., Suite 800
Omaha, Nebraska – 13321 California St., Suite 420
Las Vegas, Nevada – 500 N. Rainbow Blvd., Suite 200A
Marlton, New Jersey – 2 Greentree Center, Suite 327
Middletown, New Jersey – 107 Tindall Rd., Suite 13
Parsippany, New Jersey – 2001 US-46, Suite 310
Albuquerque, New Mexico – 4101 Indian School Rd. NE, Suite 410
Albany, New York – 125 Wolf Rd., Suite 126
Melville, New York – 324 S. Service Rd., Suite 122
New York, New York – 99 Park Ave., 20th Floor
Rochester, New York – 160 Linden Oaks, Suite G5
Rye Brook, New York – 800 Westchester Ave., Suite 709
Charlotte, North Carolina – 10945 Winds Crossing Dr., Suite 100
Raleigh, North Carolina – 4700 Falls of Neuse Rd., Suite 205, South Tower
Beachwood, Ohio – 2000 Auburn Dr., Suite 200
Cincinnati, Ohio – 250 E. 5th Street, 15th Floor
Dublin, Ohio – 425 Metro Place N., Suite 175
Oklahoma City, Oklahoma – 3030 Northwest Expy., Suite 200
Tulsa, Oklahoma – 7633 E. 63rd Place, Suite 300
Tigard, Oregon – 15895 SW 72nd Ave., Suite 220
Malvern, Pennsylvania – 101 Lindenwood Dr., Suite 225
Philadelphia, Pennsylvania – 1601 Market St., Suite 2410
Pittsburgh, Pennsylvania – 651 Holiday Dr., Suite 400
Providence, Rhode Island – 10 Dorrance St., Suite 700
Columbia, South Carolina – 1201 Main St., Suite 1980
Brentwood, Tennessee – 205 Powell Place
Knoxville, Tennessee – 800 S. Gay St., Suite 1021
Memphis, Tennessee – 5050 Poplar Ave., Suite 2400
Austin, Texas – 100 Congress Ave., Suite 2000
Dallas, Texas – 5949 Sherry Lane, Suite 1150
Houston, Texas – 5333 Westheimer Rd., Suite 560
San Antonio, Texas – 8000 IH West, Suite 1500
Salt Lake City, Utah – 4001 S. 700 East, Suite 500
McLean, Virginia – 7900 Westpark Dr., Suite T100
Richmond, Virginia – 2301 N. Parham Rd., Suite 1
Virginia Beach, Virginia – 277 Bendix Rd., Suite 420
Seattle, Washington – 2505 2nd Ave., Suite 715
Glendale, Wisconsin – 500 W. Silver Spring Dr., Suite K200
You can also visit them online at www.bosley.com.
What hair Products Does Bosley Offer and What Do They Do?
According to their website, Bosley offers a wide selection of "FDA-approved" products that are "proven" to restore thinning hair, prevent hair-loss progression, and promote thicker hair growth. Some of these include the following:
Laser caps: used to regrow your hair and made for genetic hair loss; there are many different types
 
Revitalizers: includes an entire system to help you regrow hair; there are many different types
 
Professional strength kits for men and women: comes with a six-month supply
 
Laser helmets: used as a non-invasive way to grow more hair
Shampoos and conditioners: made to keep your hair looking its best
 
Supplements
 
Leave-in treatments: made to energize follicles
 
Thickening fibers: used as an easy way to thicken your hair
 
Gels, creams, and other products
How Much Do Bosley Hair Products Cost?
The prices of Bosley hair products vary from item to item but here are a few general price ranges for the majority of their products:
General treatments (restoration, transplant, etc.): $4000-$12,000
 
Laser caps/revitalizers/helmets: $600-$3000
 
Professional strength kits for men and women: $1194-$1344
 
Shampoos and conditioners/leave-in treatments/gels, etc.: $16-$50
 
Supplements: $35
 
Thickening fibers: $30 plus the brush at $15
Bosley is a well established hair restoration clinic.  There is no doubt that there are plenty of satisfied clients with their service.
They have a good range of hair loss products
But there are also a significant portion on dissatisfied clients, as well as public lawsuits against Bosley.
There is also a particular concern about excessively high prices.
Overall, i think there are better clinics in the US, Canada and Europe than Bosley.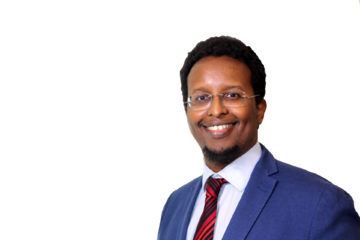 Pharmacist with special interest in hair loss and hair transplantation.
Read my book on hair transplants in Turkey on Amazon:
https://track.more-info.co.uk/amazon/authorprofile