What Post-Op Hair Transplant Shampoos Should Do
After your transplant, you need to be very gentle with your hair, and find a shampoo that will do the same.
Shampoos that are too strong could overwhelm the newly-transplanted follicles.
By "strong" we mean shampoos that are either too acidic or alkaline or contain harsh chemicals.
At the same time, after the first couple days have passed, you want shampoos that will help your follicles start to grow and flourish.
That's a tricky tightrope to walk, and to get the most out of your post-op shampoo you should:
Not wash or shampoo your hair for the first 24 hours after the transplant, so as to ensure that the force of your fingers or water doesn't dislodge any grafts
Wash with sponge baths the first few days
Use milder shampoos at first, with baby shampoos being a good example
Shampoo your hair twice a week after the fifth day post-surgery
Look for shampoos that will strengthen and add nutrients to your hair, which have ingredients such as: Biotin, Caffeine, Copper peptides, Cysteine, Emu oil, Ketoconazole, L-arginine, Methylsulfonylmethane (MSM), Niacinamide, Ornithine, Procyanidin B2 (apple extract), Rooibos tea, and Taurine
Avoid shampoos with ingredients that may harm your hair, including petroleum and mineral oil (which can prevent your scalp from absorbing moisture, drying it out), sodium lauryl sulfate, (which can strip away natural oils), synthetic dyes (which can block follicles from growing properly and irritate the skin), and isopropyl alcohol (which can dry out your scalp and make hair follicles brittle)
Top Four Post-Op Hair Transplant Shampoos
REVITA Hair Growth Stimulating Shampoo
One of the best things about this option from REVITA is that it contains so many of the most important nutrients for hair growth, including procyanidin B2, caffeine, taurine, ketoconazole, emu oil, and niacinamide.
It has a very well-rounded formula that promotes hair growth and fights "follicular dysfunction" and aging.
Pros:
Contains many key nutrients necessary for hair growth
Helps grow both healthy and compromised follicles
Activates your scalp from the first use
Improves hair density and thickness
Combats hair loss due to stress
Combats the effects of aging
Cons:
Some users have found the bottle hard to squeeze
Some users have found this shampoo lacking in resulting sheen and effectiveness
2. Hair Restoration Laboratories' Professional Strength Hair Restore Shampoo
One of the biggest names on the hair transplant shampoo market, Hair Restoration Laboratories' shampoo can halt dihydrotestosterone (DHT).
Hair Restoration Laboratories does not test their shampoo on animals, giving them a nice bonus from an ethical standpoint.
It is also rich in many ingredients that are beneficial for hair growth and health, including deionized water, aloe vera gel, rosemary, ginger, Vitamin E, lemon oil, flaxseed oil, various flower and plant extracts, honeysuckle, and cayenne pepper.
Pros:
Claims to stop DHT (the hormone that damages hair follicles)
Ethical production
Contains a ton of nutrients
Cons:
Some users have reported thin spots after using
3. Shiny Leaf Active Formula DHT Blocker Shampoo and Conditioner Set
As the name would imply, you get two bottles for the price of one here, which is always a good thing, and a conditioner as well as a shampoo, allowing you to volumize and invigorate your new hair once it's grown in a bit.
This is another product that features dihydrotestosterone blockers, so if you care about that, this may be a good option to consider.
Ingredients include hydrolyzed silk and keratin, castor oil, Vitamin E, shea butter, and avocado oil.
Pros:
Prevents hair strands from breaking
Combats shedding
Cleanses the scalp
Nourishes hair with a ton of nutrients
The shea butter in particular adds softness and sheen
Can work with color-treated hair
Cons:
Some users said their hair stayed brittle
This option comes from South Korea, and reviews thus far have been positive.
They have praised its ability to treat oily scalp and manage hair loss, both of which are "at the root" of the issue when it comes to hair transplants in the first place.
After using it, reviewers have found their hair grows back faster and thicker than before, with a silkier, smoother sheen.
Ingredients include biotin, niacin amide, dexpanthenol, and zinc pyrithione.
Pros:
Gives rise to soft, smooth, silky hair
Helps hair grow back better
Includes a lot of important ingredients for hair growth
Cons:
Some users have received bottles with cracks at the bottom
The ideal post hair transplant shampoo should be mild and should ideally reduce circulating DHT.
Each of the options on this list have their own benefits.
If you are looking to improve your hair's silkiness and smoothness and overall appearance, the Folligen and Shiny Leaf are great options.
If nutrients are more important to you, then you'll find the Hair Restoration Laboratories and REVITA rich with them.
Overall, the REVITA probably offers the best all-around value, though the Shiny Leaf and Folligen may be better options for giving your hair that extra oomph once it's grown in a bit.
Still, with its formula being loaded with nutrients and the brand's staying power, REVITA remains the all-around best choice for immediate post-hair transplant use.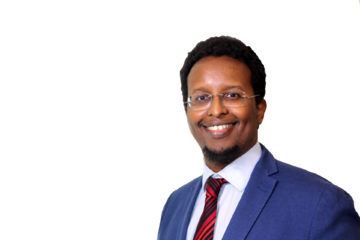 Pharmacist with special interest in hair loss and hair transplantation.
Read my book on hair transplants in Turkey on Amazon:
https://track.more-info.co.uk/amazon/authorprofile