The Timeline for Recovery
The first thing you need to keep in mind when thinking about how long it will take to recover from your hair transplant surgery is that different people will experience different procedures differently.
For starters, you'll want to decide whether you want a single or several procedures.
On the one hand, there are limits to what can be done in a single round even with the best treatments.
On the other hand, the more treatments you receive, the longer the recovery time may be, even if the results are better and denser.
Either way, like the treatment itself, your recovery time will be multi-layered.
Most doctors will require you to wear bandages and gauze for a couple of days, and an antibiotic or anti-inflammatory medication for a few more days after that.
Still, most people can return to work and resume their lives 10-14 days after a hair loss procedure, although you'll probably want to hold off on things such as taking a dip in the pool for a little while.
The timetable for the procedure "taking root" long-term, however, will indeed take longer.
About two to three weeks after your surgery, the hair that has been transplanted will start to fall out, but that's all part of the process, and over the next few months you should start to see new natural hair start to grow in on its own.
After six to nine months, you should notice at least 60% new hair growth.
As such, while short-term recovery from the surgery itself should take just a couple days, it can take months to reap its full benefits.
Although you can return to normal life within a couple of weeks of a hair transplant, there is variation between people's recovery times. Full hair growth can take many months.
What Impacts the Healing Process?
The first and most important factor to discuss here is which hair transplant method you choose.
The big divide in the hair transplant world today is between FUE and FUT.
While FUT may be a shorter procedure – somewhere between 4 and 12 hours, whereas FUE is typically at least 10 – total recovery time tends to favour FUE.
FUT tends to take two to three weeks at least, whereas FUE is often faster by at least a week.
It is also essential that you monitor any medical conditions carefully and make sure that they do not flare up or exacerbate your recovery time from this procedure.
More grafts can also mean a longer recovery process.
FUT will typically result in a longer recovery time compared to FUE. Age and pre-existing conditions can also slow down the recovery process.
How to Speed up Your Recovery
To maximize your chances of your recovery time being as fast as possible, you'll want to follow a few basic hair and self-care tips:
One of the biggest mistakes people make is allowing their scalp to dry out or panicking and overdoing it in the other direction and soaking it.
Wash your scalp a moderate amount, and make sure to dry it completely afterward.  Above all, be gentle.
Some swelling is normal in the immediate aftermath of a hair transplant.  Apply ice or a hot compress as needed. If the swelling doesn't subside within a few days, contact your doctor.
For some, PRP can help speed up the recovery process by infusing your scalp with fresh plasma.
Keep your new hair grafts well-nourished with whatever hair growth supplement (for example, multivitamins and minerals) your doctor suggests. On the other hand, you should avoid untested and unrecommended products.
Not only may they not be beneficial but, depending on the chemicals they contain, they may actually harm your scalp and hair growth and recovery.
Once you're ready to apply shampoo again, do so with a light touch, massaging your scalp.
Resist the urge to scratch your scalp too much in the days following your treatment.
Refrain from engaging in strenuous activities such as running or biking.
That great feeling of "wind whooshing through your hair?" You need time to let your new hair implants take root and grow firmer so the wind blows through your hair rather than blowing follicles loose.
Aftercare mixtures can help the growth be more sustainable.  Rosemary, lavender, peppermint, and similar options are ideal.
What could slow down your recovery?
On the flip side, there are a couple things that might actually slow down your recovery time that you'll want to avoid, starting with violating any of the above recommendations.
Being too rough too early and putting too much strain on your scalp can cause the follicles to pop out before they ever really take root.
In addition, underlying medical conditions can slow recovery time.
That said, hair growth is so genetically-determined that this is less a hard and fast rule and more of something to ask your doctor about,
so they can give you more personalized recommendations and tell you if your conditions will limit your recovery time.
Finally, a botched surgical job will obviously take a longer time to recover from, so make sure you hire a well-reviewed surgeon with top skills and the latest techniques.
All of these tips taken together can help you recover from a hair transplant that much faster.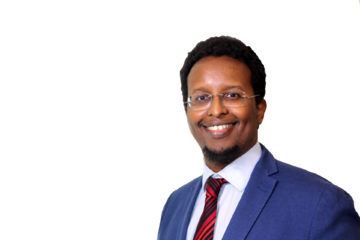 Pharmacist with special interest in hair loss and hair transplantation.
Read my book on hair transplants in Turkey on Amazon:
https://track.more-info.co.uk/amazon/authorprofile