If you are from the UK, in London, Manchester or Birmingham areas; you have 2 big hair transplant options.
Turkey and the UK.
In this article we will compare them and come up with a winner!
Price
There is no doubt that turkey is cheaper.
Simple easy one to start with!
 In a recent survey,  it was estimated that turkey is up to 25% – 35% cheaper than the equivalent procedure in the UK –  even outside of London,  such as in Birmingham and Manchester.
 With a weakening pound sterling,  the saving is probably not as much now,  but Turkey remains a cheaper destination.
WINNER : TURKEY
2. Quality of hair transplants
  This is extremely hard to assess,  because anyone can claim anything on the internet;  and no one can really verify anything with 100% certainty.
 Having said that,  the consensus is that Turkey provides  superior hair transplant results.
In my extensive reading of forums, i get the impression Turkey does indeed deliver better quality results.  But this is just a personal impression during my research.
 You can still get amazing hair transplants in the UK,  but I personally think the number of clinics that can deliver these amazing results in the UK  is a lot less than in Turkey.
  Since the early 2000s , Turkey has been gaining popularity as the number one destination for hair transplants.   Around 5000 men and women go to turkey every year to have work done.
People wouldn't go to Turkey for nearly 20 years if they were delivering poor results.  
It's simple logic.
WINNER: TURKEY
3. Convenience
 When we say convenience we mean the hassle of travelling  and staying in hotels. and also being away from family.  
I am not going to include taking time off for work because you will do that regardless of where you go.
 The flight from the UK to Turkey is around 4 hours,  so it's not a long haul flights by any means.   but you have to book a hotel, and you have to arrange transfers.  
You also have to do all the usual for preparations of travel.
 if your hair transplant is in the UK,  you can even potentially go back home the same day.  Although, more realistically your clinic will want to follow up with you for at least  24 hours after the procedure.  You may book a hotel for one night but apart from that it's hassle-free compared to going to Turkey.
So even though Turkey is a short journey from the UK,  a hair transplant at home is more convenient for most people.
WINNER : UK
Customer Service
I must confess I know a lot more about Turkish clinics on this front.
 And their customer service is absolutely fantastic!
 Firstly,  most clinics will give you your own "manager".   This is basically someone who works for the clinic,  and whose job it is to look after you for your entire trip.  
 So this person typically collects you from the airport,  takes you to your hotel, arranges the transfers from the hotel to the clinic and brings you back to your hotel after the procedure.   
Sometimes they even take you on a tour of the city.
If you have any problems you can call them at any time.
And needless to say, all of them speak superb English.
Most clinics in Turkey also offer  all-inclusive package,  where they arrange your flights, transfers and hotels; so you don't have to do any of that.
The reason we know no so much about Turkish clinics and their customer service,  is because they and their clients, share lots of content on social media and on forums
Offcourse, clinics encourage clients to share their experiences online.  But i genuinely remember very few cases where clients who had work done in Turkey complained about the customer service.
Even those who were last than happy with the results, rarely criticised the customer service.  
 Unfortunately,  UK clinics do not share much on social media.   Although if I had to guess I would say their customer service is equally outstanding, 
Because when people are paying thousands of pounds, they demand perfect customer service.  and if they don't get it they complain, particularly on social media.
And I haven't really seen huge amount of complaints about UK clinics online.
WINNER : DRAW
CONCLUSION
Turkey edges it 2-1 !
So it's clear,  Turkey wins this  by it's cheaper prices and better quality results.
 The UK remains more convenient for people living in the UK off course.   But when you are paying thousands of pounds, I don't think convenience is at the top of people's priorities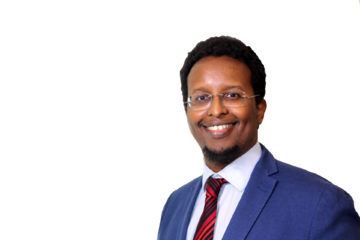 Pharmacist with special interest in hair loss and hair transplantation.
Read my book on hair transplants in Turkey on Amazon:
https://track.more-info.co.uk/amazon/authorprofile