History
The company was established in 1976 by Carl A Howell.   so it is a well established company going for over 40 years.  
They have branches across the globe,  including in Europe, North America, Asia and Australia.   
They have numerous branches in the UK too.
  I also noticed they offer franchise opportunities which may explain why they have been able to expand so extensively.
 Their main strategy is to use celebrity clients to push their products and services,  but this has backfired on them a few times as we will see a little bit later.
Men's therapies
 Non-surgical hair Fusion
From what I can gather this is is some sort of hair styling to cover up balding areas.
 The website says that the  it "changes the angle of each hair" to achieve a natural looking hair loss solution.
 i initially thought this was some form of hair transplantation.  Like FUE perhaps.
Until I read a post from a client who had used this service.
 And that's when it all became apparent!
 This is basically a wig that is built Strand by Strand for each client. 
Perhaps this is why they are able to make the claim that this "will replace your hair 100%  the way you lost it".
A wig will certainly do that! 
 And I also discovered that advanced Hair Studios were  charging £55 for monthly  "haircuts".
I am not sure why you need to cut the hair on a wig.
As far as i know the hair on a wig doesn't grow!
  This post was dated from 10 years ago,  so to be fair I am not sure if they are still  running this service.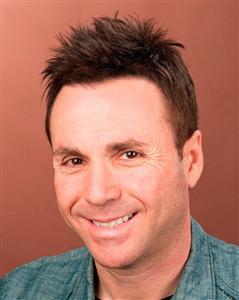 2. Strand by Strand hair graft
 This is a trademarked technique which advanced Hair Studios have patented.
It sounds like the well known of FUE technique of hair transplantation.  But there was no mention of any surgeons who are part of the staff.
 3. Strand by Strand  "Blitz"
 To be honest I just wasn't able to understand what this was.
 The website said it was a combination of graft and hair Fusion,  but what does that mean?
4. Advanced Laser helmet
 This is probably the most notorious "thing" that  advanced Hair Studios are famous for.
 And not always for the right reasons!  as we will see a little bit later.
The clinic claims the laser from these helmets uses" light and power"  to regrow hair. and that it is clinically proven.
 I actually went on the  the FDA website ( this is is the organisation that licences medical equipment in the US) ;  and I could not find any mention of a laser helmet.
in fact I couldn't find any laser device for regrowing hair that was licensed by the FDA.
5. Hair thickening fibres
 This is a tried and trusted solution for hair loss,  which uses fibres to cover bald areas.
They are most suited for people who want a quick temporary Cover up.  
6. Shampoos/other products
Advanced Hair Studio also do a range of products including shampoos,  vitamins and creams.
Initial consultation
 you get a complementary hair check with "a hair consultant".  
These people are not doctors, but some of them are qualified trichologists (qualified in managing hair issues but they are NOT necessarily medically qualified).
 There is also the option of submitting an online consultation or or calling the clinic directly.
 So in terms of access and ease of contact,  advanced Hair Studios do very well.
In the initial consultation you should also get  the price of your entire procedure.
I have read in forums that the initial consultation can be a little bit on the "salesy" side.
Customer reviews
I found it extremely difficult to find positive customer reviews  anywhere but on the company's website and YouTube channel.
 Almost all the other reviews i found on independent websites and forums were particularly negative.
 People's main complaint Was that the treatments just didn't work,  particularly the lazer helmets.
Most people admitted their systems/wigs  were of good quality though.
Before and after results
The before and after pictures on the company's websites are outstanding.
The results strongly suggest that what the clients are wearing are hair systems, i.e. wigs.
 The hair density is incredible and the hairlines are flawless.
 it is almost impossible to get results like that from anything other than wigs.
Controversies
Advanced Hair Studios have had several clashes with advertising authorities –  particularly the British ASA (advertising standards authority).
Let's go through them briefly. 
2002
The ASA Ban an advert claiming that you can "shower, swim and play Sports"  with one of advanced Hair Studios products ( presumably one of their wigs). 
The ASA ordered them to remove the advert and only relaunch it once they make significant changes.
The founder, Carl Howell, vigorously defended his company and products but the ASA wouldn't shift from their position.
2006
The ASA (again!)  demand the company removes an advert for an infrared hair growth device for breaking its rules.   Namely that it couldn't claim it was clinically proven ; because it wasn't.
"clinically proven" is a phrase that is abundantly available on the company website to this day (well, at the time of writing this post).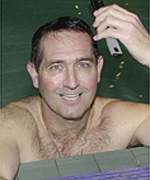 2009
 An advert fronted by Australian cricket legend Shane Warne  is banned.
The advert claimed that laser hair treatment was clinically proven to regrow hair.
That phrase again!
 in all three cases the company put up  a stiff legal fight but all 3 complaints were upheld.
 in all honesty this shows us that this company is trying to push treatments and devices that are not clinically proven. 
And i suspect they do it because it's a source of tremendous income for them.
 3 banned adverts in 7 years cannot be a coincidence or a one-off.  It's a deliberate attempt to test the edges of what is legal and what isn't.
Conclusion
If you are looking for a hair system/wig , This company will probably do a good job for you.
They are experienced in this as they have been doing it for 45 years.
 However if you are looking to to surgically resolve your hair loss problem then you need to go elsewhere.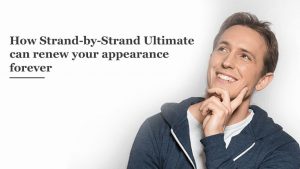 This is not a hair transplant company and from what I can see they don't even have medical people among their staff.
  Also, if you are looking to regrow your hair using proven treatments,  this company is probably not for you.
I did not find any of their treatments were clinically proven to regrow hair.   
And the fact that they have been slapped with three advertising bans testify to that.
 I find myself asking the question:
" Do I want to engage with a company,  that have been found guilty of misleading the public three times?".
 and my answer  would be "No".
 I would be better off going somewhere else even for a good wig!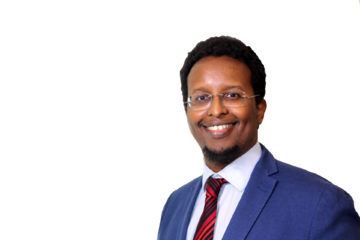 Pharmacist with special interest in hair loss and hair transplantation.
Read my book on hair transplants in Turkey on Amazon:
https://track.more-info.co.uk/amazon/authorprofile