What is a "natural" looking hair transplant?
A natural looking hair transplant is one that has the right hairline design and the right hair density to match the client's age and physical characteristics.
In this article we will explore some of the dos and don'ts towards achieving a natural looking hair transplant result.
Beauty may be in the eye of the beholder, but when what you're beholding is demonstrably fake, chances are you're bound to find it ugly.
Fake-looking hair transplants are one of the biggest concerns of those considering the treatment.
Otherwise known as the "Ken doll" look.
They are certainly something to take into account but as long as you know what to avoid, these treatments can indeed be a thing of beauty.
Causes of un-natural transplant hairlines
1) Poorly qualified surgeon
Unqualified surgeons botching transplants and using inexpensive or outdated techniques giving you an obviously-fake result; is an obvious cause of fake-looking hair transplants.
Always check the credentials of your hair transplant surgeon online.
Make sure they have gone to an accredited medical school, see where they did their specialty work in becoming a hair surgeon, and check their reviews.
2) Poor hair density and distribution
 Simply "plugging" hair back into your head won't make it look natural if it isn't properly arranged.
Your hair's follicles are embedded into your scalp in certain patterns following a natural hairline, and while everybody's different, we're also pretty good at spotting what looks natural and what doesn't.
This is often called the "ken doll" look.  Where hair appears "pluggy" and fake.
Hair plugs, improper angulation of hair grafts, and outdated hair graft techniques all ignore the natural contours of your hairline, making them look unnatural.
If your transplanted hair sits too high or too low on your brow or doesn't follow a natural angle, it's going to look fake.
3) Poor hairline design
It is key your hairline is suitable for your age and bone structure.  
A good hairline plays a vital role in making your hair transplant look natural.
The density of the hairline is also key.  A hairline that is too dense will not look natural, especially for an older client.
Also the angles of the hairline are important. A straight hairline is generally more appropriate for very young clients, and less for older clients.
Another common mistake people make when getting hair transplants is to ignore the fact that they aren't as young as they once were.
On the one hand, that might be the whole reason you're trying to get a hair transplant in the first place, to recapture the look of your "glory days" when you were younger.
On the other hand, that's exactly the kind of thinking that can get you into trouble.
Eighteen-year-old men (and women) have different hairlines than 45-year-olds.
Both in terms of the height of the hairline and growth angles.
Embrace that, and go for something that looks natural or risk hair that's oddly angled or too thick.
Choosing a natural hairline | A checklist
A Bad Hair Transplant Example Checklist would include:
Hair plugs or other inexpensive and outdated methods, especially for the hairline
Hair sticking out in every direction, or oddly angled
Hairline that's clearly way too thick and wig-like
Hairline that clearly doesn't match your age
Hair transplants done by an unqualified surgeon
That last part can result in hair transplant scars, which will look unnatural and like your hair's been sewn into your head – and if that sounds painful.
That's because it probably will be, so avoid this at all costs.
By contrast, a good hairline should look natural and work with the natural sloping contours of your head and hairline. Rather than trying to impose a hairstyle onto a head and age that doesn't suit it,
you should aim for something that complements your age.
Those of us that age most gracefully are often those that embrace rather than fight aging, staying young at heart while wearing their age with pride.
You should make sure you go to an accredited surgeon, avoid hair plugs, and look for hair transplants that emphasize the natural slope of your hairline now,
not what it once was 10 or 20 years ago.
What's more, you should look to strike a balance between hair density and volume without getting so much hair grafted in a single place that it sticks up unnaturally.
In this way, you can get a hair transplant that matches your age while helping you feel years younger.
Choosing a qualified surgeon, being realistic with your hairline expectations and density - will all work to give you the best hairline from your transplant.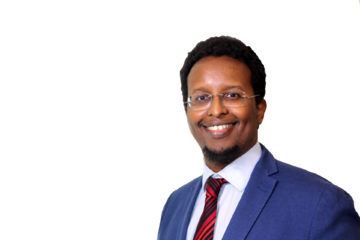 Pharmacist with special interest in hair loss and hair transplantation.
Read my book on hair transplants in Turkey on Amazon:
https://track.more-info.co.uk/amazon/authorprofile