UK Female Hair Transplant Clinics and Costs
This outlet has offices in Stratford upon Avon near Birmingham and London on Harley Street.
At the London office, grafts are given according to the area of the head on which they are to be attached, with 1,000 to 2,000 grafts being offered depending on the region.
A consultation costs £75, and the graft breakdown is:
500 FUE grafts: from £2000
1,000 FUE/FUT grafts: from £4500
1,500 FUE/FUT grafts: from £5000
2,000 FUT grafts: from £6000
3,000 FUE grafts: £9000
Expensive though that seems, however, a special package for female hair loss in particular (including a consultation, blood tests, and a review and initial hair loss treatments) costs only £1000.
This company operates 16 locations across the UK, from Southampton, London, and Cardiff to Liverpool, Glasgow, and Edinburgh.
It does not specify per graft solutions but rather gives a general price range of just £25 a month for nonsurgical solutions, while hair transplants cost £3000 at the low end and £6000 at the high end, depending on how many grafts you request.
As the name would imply, this is yet another hair clinic situated in Harley Street in London.
Once again, it does not specify per graft costs for women's hair transplants, and instead emphasizes how every case and, thus, cost per patient is different.
They do, however, specify costs for consultations with their female transplant specialists Jane Mayhead (£147) as well as another at their offices in Leeds (Denise Knight, £127).
Instead of grafts, they price things at £2.50 per hair follicle, so 1,500 follicles' worth of grafts could come out to roughly £3,750.
The average UK clinic cost for 1,500 to 2,500 grafts can thus run roughly £4,000 to £5,000 range, though it may be considerably less with special female hair transplant packages.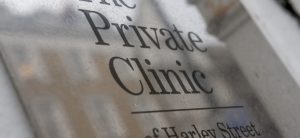 Turkey Female Hair Transplant Clinics Costs
This clinic, run by Dr. Yektin Bayer, is located in Istanbul. The prices start at just over £1,100 for 3,000 grafts.
A UK firm with Turkish offices in Istanbul, Longevita has specialized staff who coordinate flights from UK to Turkey for patients.
Their prices are partially subsidized by the Turkish government, starting at £1,350, and while they do not specify graft amounts (operating on a per case basis) they do offer special consultations for women.
This office in Ankara does not offer the same specialized services for women as opposed to men, but is more transparent about the cost per hair follicle than some other Turkish clinics.
Expect roughly £1.32 per hair follicle and anywhere from roughly £3,000 to £11,000 depending on the extensiveness of the procedure.
The average price for female hair transplants thus comes out to roughly £2,000, and can be considerably less with certain packages.
Evaluating the Difference Between UK and Turkish Clinics
One of the most difficult aspects of evaluating female hair transplant costs both in the UK, as well as Turkey, is that one market will price things completely differently than others, as demonstrated above.

That said, there is no denying costs are less expensive on paper at Turkish clinics.

Turkey's government supports their hair transplant industry quite heavily.

The rate of exchange also heavily favors the pound, euro, and dollar to the Turkish Lira, with one Lira currently worth roughly 0.10 pounds.

The cost of living is also lower in Turkey, thus further impacting the price.

Hence why costs are often several hundred or thousands of pounds less in Turkey.

The biggest expense is often the cost of your flight. Pre-COVID, a flight from London to a Turkish airport typically hovered in the £200 price range.

One interesting wrinkle is how UK clinics often offer special female hair transplant packages.

On the one hand, male or female, NHS estimates that hair transplant costs in the UK can vary from £1,000 and £30,000 definitely back up the idea that hair transplants are less expensive overall in Turkey.

On the other hand, for those who feel more comfortable staying at home, health clinics in the UK that offer female-specific care packages can often reduce their rates at levels competitive to Turkish clinics, and all without the need to travel, especially amidst COVID.

While Turkish packages are overall less expensive and UK clinics may have an edge in female hair transplant-specific packages, the ultimate choice for which option best fits your price range and comfort level is up to you.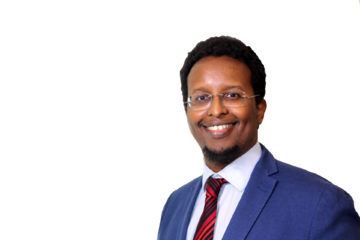 Pharmacist with special interest in hair loss and hair transplantation.
Read my book on hair transplants in Turkey on Amazon:
https://track.more-info.co.uk/amazon/authorprofile