After 3 weeks of researching Longevita.
Here is a summary of what i discovered.
Who are they?
Longevita are a company based in the UK,  who arrange hair transplants in Turkey through their network of clinics and surgeons.
Longevita don't just do hair transplants, they do various other procedures but in this article we will focus on their hair transplant activities.
How long have they been established?
The company was incorporated in the UK in 2012;  but their website was registered in 2018.
So the company is 7 years old,  and is well established off line.
Off course bad companies don't usually last for 7 years, so this is a good sign.
Who are their surgeons?
There are three surgeons listed on the company's website,  they are:
Yasemin Turgut
Sevgi Uzun
Mehmetcan Polat
In my research  I couldn't find much information on any of these surgeons.
 Particularly, In terms of their background and work.   
This is not necessarily a bad thing, because certain professionals just work away from the glare of social media.
You shouldn't have many worries that these are legitimate professionals.  Turkey has a strong and well regulated medical field.
Before & After hair transplant Results
The results gallery on the website are very good overall.   
But there are some sub-standard results (see below)
The thickness and the quality of the hairlines are excellent.
 I  like the variety of clients,.  They have people of various ages and hair types.
 I also like how they respect the client's  privacy by covering up their face – this is the sign of an ethically run clinic.   
They clearly understand the basics confidentiality.
 The only downside is that the pictures are partially obscured by the company's logo.
I also did not see many results featuring women Or  people of African or Asian descent.
 Off course,  no clinic can claim to have 100% success,  but if these results are anything to go by, then Longevita delivers good results for some clients.
Longevita clinic's Pros [Good Reviews]
The company arranges everything for you.
This popularly known as the "package hair transplant"
 This includes the procedure,  flights, hotels , transfers ,  and aftercare.
off course you can do all this yourself,  but if you don't have the time I'm then this service might be for you.
However if You are an experienced traveller, it will be cheaper for you to arrange the transport and hotels.
 They "guarantee" the lowest prices.
 I am slightly uncomfortable with this,  because with hair transplants, price should not be a top priority.   
The final result should always be your number one priority.   
 I am also uncomfortable with the price they quote on the sales page.   Firstly, because the price varies for every client, and secondly because it just looks too low.  
 The danger is that people will see this price and they will expect to have a full head of hair for that price,  which is totally unrealistic.
Update:
I subsequently worked out (a few weeks after initially writing this article) the reason they can offer these low prices is because the company is subsidised by the Turkish government –  according to the website anyway.
So the "price guarantee" makes sense now.
2

. They offer a 12 month interest free finance option
This is a very handy feature for people who want to spread the cost of the hair transplant over months.  
I think this will make hair transplants more affordable to more people, which is almost always a good thing.
3.

Incredible website
Now this is something I added as a bonus,  because I was really impressed with their website.   
it is incredibly educational.
Someone who knows nothing about hair transplants can find the information on this website extremely useful.
 I also like how the website is simply laid out with all the key information that a client might want to see.
 The information on the website is also very accurate from what I can see, 
Whoever put the contents of the website together has a deep and thorough knowledge around the subject of hair transplantation.
What techniques do they use?
Mostly the FUE technique. 
This technique relies on the plucking of individual hair follicles from the donor area,  and it's usually the gold standard in hair transplantation now.
 it also delivers natural results with very minimal scarring.
Longevita clinic's cons [Bad Reviews]
In general, i didn't come across many horror storie involving Longevita's hair transplant clinic.
But there are some bad reviews.
   Having said that, there were a few cases of people who were not happy with either the results or the service they received.  
On Trustpilot, Longevita have:
a 94% "Excellent rating"
and a 3% "bad" rating
These are clearly impressive numbers.  But let's explore the "bad" reviews.
The main complaint was over poor results. 
One person commented how his results look worse than before the hair transplant.
 On the main hair loss forums,  my impression was that the clinic was well rated;  but I was slightly suspicious that some of the people commenting on this clinic might have been people paid to promote it.  
I say this because there was a few cases where the same names were popping up in threads related to Longevita.
I saw very few clients with afro-type hair on Longevita's website or in my research.
So i cannot recommend them as "specialists" in african type hair.
if you have afro-type hair, i suggest you have a detailed consultation to assess if you are a candidate for a hair transplant and discuss your options.
I provide this service, which you can book here:
Overall, I was impressed with longevity during my research.
They are competitively priced as they are subsidised by the Turkish government.
Their website suggests they are a professional and customer-focused outfit.
The content on their website is probably the best i have seen on any hair loss clinic.
 On the downside, there were cases of people complaining about the service or the results.   And some of the photo gallery results on their own website looked below par.
Overall , my impression is that they are a good clinic but not one of the very best.
If you are thinking of  hair transplant and you are struggling to decide on a clinic, i highly you recommend you have an independent assessment first. 
Why independent?
Because clinics have an interest in getting you booked in, with them.
You can book an independent assessment with me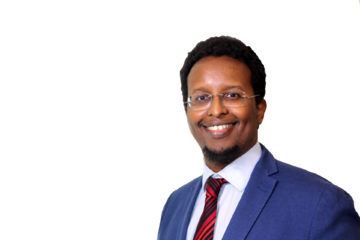 Pharmacist with special interest in hair loss and hair transplantation.
Read my book on hair transplants in Turkey on Amazon:
https://track.more-info.co.uk/amazon/authorprofile