The cost of hair transplants in Turkey is a real mystery to most people – including the experts.
The industry has minimal regulation, and there is no set price for procedures.
So what is the actual cost of hair transplants in Turkey?
Here is what i found.
How Is the Cost Calculated?
Clinics typically calculate the cost of hair transplants based on the number of grafts.
Of course, the number of grafts depends on the amount of hair loss.
For a receding hairline, you may only need 500 to 1,000 grafts. To correct a bald spot and a receding hairline, surgeons often complete 1,500 grafts.
The average number of grafts for a typical patient is 2,000.
This typically provides enough coverage to correct major male hair loss.
The size of your head, the shape of your hairline, and follicular density also impact the number of grafts that you may need to cover a bald spot.
The number of sessions may also impact the cost. The average patient needs 2,000 grafts, which can be completed during a single session using the follicular unit extraction (FUE) method.
With FUE, surgeons remove individual follicular units, each containing one to four hairs. The groups of hair are removed from a donor site where the hair is genetically resistant to balding. 
Common donor sites include the back of the head, chest hair, and other body hair.
The follicular units are then grafted to the bald spot using a fine needle or incredibly small microblade. 
It may take a skilled surgeon about four hours to remove 2,000 units and another four hours to complete the grafts.
If you require additional sessions, the transplant may cost more. However, some clinics may complete more grafts per hour.
Cost is calculated by taking into account: 1) Price per graft 2)Number of grafts needed 3) How much the surgeon is charging for his/her time
Average Range of Prices – High to Low
As mentioned, the average Turkey hair transplant cost $1,500 to $2,000, based on an average session requiring 2,000 grafts.
However, every clinic sets its own prices.
Here are a few examples of estimated prices at popular clinics in Turkey:
Asmed – $2,175
Longevita – $1,650
Hair of Istanbul – $1,350
(These are rough estimates and not official quoted prices)
Hair transplants in Turkey remain the least expensive option for those wanting to cover bald spots.
Along with less expensive prices, Turkish clinics often include additional services in the price, such as accommodations or transfers.
You may also need aftercare services, as surgeons need to follow-up to ensure that the surgery was successful.
Hair transplant surgeons typically prefer to see a patient a couple of weeks after the surgery and again 6 to 12 months later.
Along with the three clinics listed above, Istanbul has many other clinics to choose from. Hair transplant surgeries have become a major source for tourism in the city, supporting a $1 billion a year industry.
The cost of a hair transplant is difficult to work out as it depends on various factors. It can vary from $1300 - $2000 for 2000 grafts.
The cost per graft varies widely from clinic to clinic.  So it's very difficult to give a set cost per graft for hair clinics in Turkey.
Some clinics charge premium prices because of their popularity and expertise.
Having said that, it is likely the low end of of costs per graft is around $1-$2.  And the high end is around $4-$6.
So, for a 2000 graft procedure, the cost at low end should be around $2000-$4000.  And the cost at the high end my be around $8000-$12000.
For a 4000 graft hair transplant, the low end cost should be around $4000-$8000, and the cost at the highest end may be around $16000-$24000.
I personally think the prices at the low end are much more common in Turkey from the feedback i had.
The price per graft will vary wildly from clinic to clinic. A cost per graft of around $1-$2 is probably a good starting point for hair transplants in Turkey.
Are Hair Transplants Less Expensive in Europe and North America?
If you are not convinced that Turkey offers the lowest prices for hair transplants, compare the costs to other countries. Here is a quick Turkey hair transplant cost comparison to other locations around the world: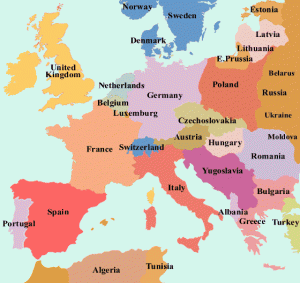 North America (the United States and Canada) – $4,000 to $15,000
Switzerland – $9,100
Germany – $4,500
South Korea – $3,900
(Based on $2000 graft estimate)
The average Turkey hair transplant starts at about $1,500 for those number of grafts, providing a much more affordable option compared to any of the countries listed above.
Hair transplants are significantly cheaper in Turkey than in Europe or North America.
Why Is Turkey So Inexpensive for Hair Transplants?
Turkey is less expensive for hair transplants mostly due to the lower cost of living in the country and the value of the local currency compared to European and North American countries.
This has a knock-on affect on goods and services in the country.
For example, the average grocery prices in the United States are 120% higher compared to Turkey. You can also expect to pay 475% more for rent in the United States.
The Turkish Lira (TRY) is also valued lower compared to the Euro (EUR) and the U.S. Dollar (USD):
$1 USD = 5.75 TRY
€1 EUR = 6.32 TRY
In the end, the average Turkey hair transplant cost about $1,500 to $2,000, which is significantly less expensive compared to options in other countries. While the costs are less expensive, you still have access to highly skilled surgeons and well-equipped clinics.
How to minimise the cost of your hair transplantation
Now that you have decided to have a hair transplant, let's go into more detail on how you can minimise unnecessary cost.
But remember, never minimise cost to the detriment of your procedure.
1. Book your own hotel and travel.
Most clinics in Turkey now have all-inclusive package where they book your hotel , travel and transfers in one go.
While this is convenient,  it is quite expensive compared to  doing it yourself.
I estimate,  that on average you can save up to to $400 by booking it yourself.
It's no secret that booking  you hotel,  travel and transfers several weeks in advance will save you a lot of money.
Also, try and avoid the peak holiday season in Turkey which is between May and September.
Booking from November to March is ideal.
Just like with any purchase or transaction,  you should always negotiate. if the clinic quotes you a price for a graft;  don't immediately accept.   
Go and get some other quotes from similar clinics and compare.
If similar clinics seem a lot cheaper,  then go back to your favourite clinic and tell them.  This could force them to match their prices.
Off course don't negotiate to ridiculous degrees,  because at the end of the day your priority is to end up with an excellent hair transplant and saving money is a secondary goal.
It's tempting to stay in Turkey for a few days before or after your procedure;  but this will only add to your cost.
So unless you've always wanted a holiday in Turkey,  stay for the shortest period possible.
I would suggest you land on the day before your procedure,  and leave 48 hours after your procedure.  
Off course, consult with your clinic who will be able to assess if you are fit to travel after your procedure.
5. Consider cities other than Istanbul
Istanbul has the largest concentration of hair transplant surgeons;  
Cities like Ankara is still have some excellent surgeons.   And the advantage of those smaller cities is they are considerably cheaper than Istanbul.
They are cheaper for the amenities too.
6. Get the best exchange rate possible
Do very thorough research on the best exchange rate available.   usually these are from online sources.
Never rush into exchanging your currency on the day of your travel from the airport,  because the terrible exchange rate and commissions will eat away into your budget.
7. Pay with local currency
Wherever possible pay with local currency during your stay.   This will be much cheaper for you. 
cost of hair transplants in 2021 | An update
There are no indications hair transplant prices in Turkey have changed significantly in 2021.
But there has been other changes, namely in the way prices are packaged.
It seems more clinics are going with a tier pricing system.
For example, going from :
The higher tiered packages have greater surgeon involvement and are more expensive.  And the lower packages are mostly done by technicians.
Going forward from 2021 and into 2022, i expect this tier system will become more widespread.
I am a fan of this system, because it is more transparent and allows the client to know exactly what will happen in his/her procedure, and who will be involved.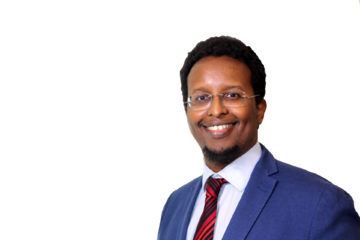 Pharmacist with special interest in hair loss and hair transplantation.
Read my book on hair transplants in Turkey on Amazon:
https://track.more-info.co.uk/amazon/authorprofile